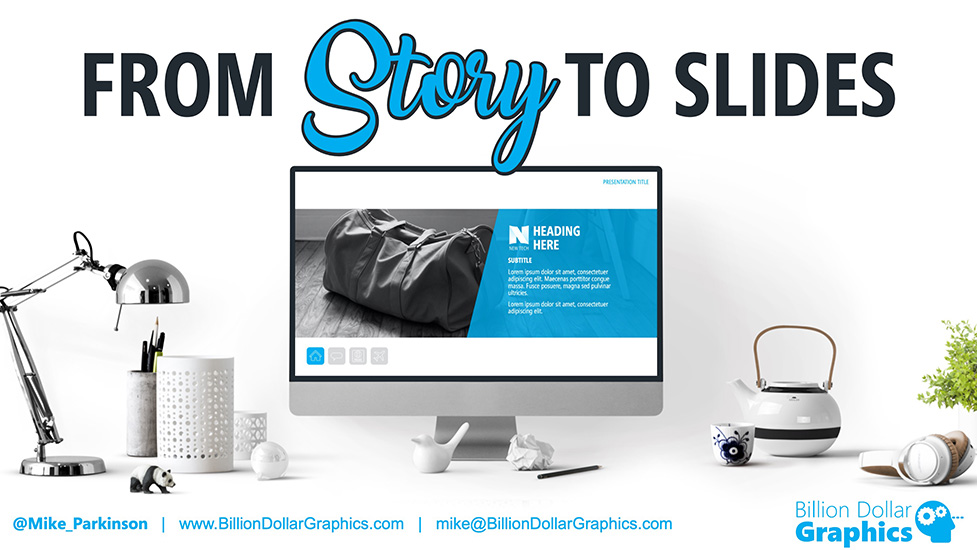 From Story to Slides
Recording Now Available!
On May 5, 2021, Mike Parkinson gave a free webinar through the Training Magazine Network. In his session, From Story to Slides, Mike taught three techniques to improve learning, recollection and adoption. Plus, he shared best practices from his book, A Trainer's Guide to PowerPoint.
Did you miss the webinar? Then we have you covered. The Training Magazine Network recorded Mike's latest webinar and is offering it for free. Click on the link below and learn how go from story to slides using Mike's best practices.