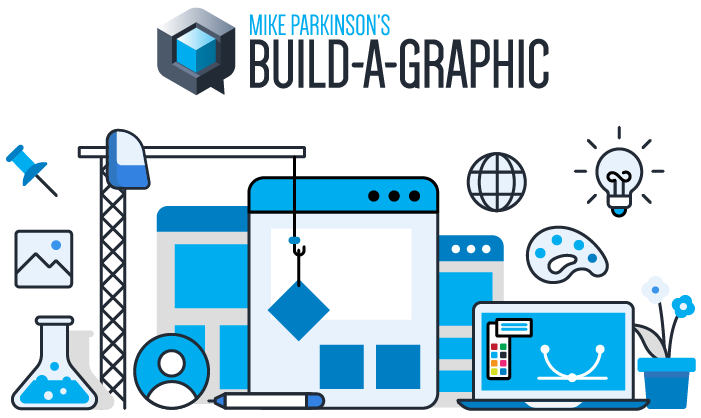 Mike Parkinson's Build-a-Graphic add-in has a new logo … and that's not all!
Our PowerPoint add-in empowers you to visually tell your story and show your ideas. Now with our latest updates, we make it easier for you to create professional designs.
Improved keywording with more search terms
Updated UI buttons
Clearer download instructions for new graphics
1,000s of editable graphics added to the installer
100s of new graphics added to our user library

279 isometric images
182 road graphics and signs
20 smartphone UIs
18 DevSecOps graphics
And much more!
Check out Mike's latest Build-a-Graphic video below. Get ideas for how you can use the graphics to design stunning presentations and other media.
Build-a-Graphic is only $99/year per user. So it's a budget friendly solution to your graphic needs.