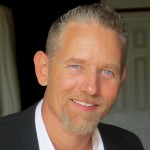 Founded by Mike Parkinson (Microsoft MVP, CPP APMP Fellow, and Presentation Guild member), Billion Dollar Graphics (BDG) leverages the best practices of highly successful projects to increase your success rates and reach your goals. As an industry thought leader, Mike is one of only 36 Microsoft PowerPoint MVP in the world.
Billion Dollar Graphics offers business, technical, design professionals, and organizations (for profit and not for profit) tools to be more successful using effective visual communication. Through BDG, Mike and his team offer conceptualization training and visual communication process improvement through books, on-site/on-line classes, and analysis of your organization's current graphic processes.
Using the processes, strategies, and techniques that Mike has developed, literally billions of dollars have been made for large and small organizations of every business type. The name "Billion Dollar Graphics" speaks to the value or benefit of using visual communication/graphics properly.
Billion Dollar Graphics was founded by Mike Parkinson. After working as a visual communications consultant in many competitive industries for 20 years, Mike learned and quantified what worked and what did not. His client's success rate increased significantly using the tools he developed.
In an effort to share the secrets and best practices he had learned and developed, Mike created seminars, courseware, and wrote articles and books about visual communication and practical, real-world applications. Billion Dollar Graphics was founded soon after and grew because many graphics needs went unaddressed and professionals and organizations had grown frustrated with their existing products and processes. Most professionals knew that clear, communicative, compelling visuals were important but did not know how to do it or were dissatisfied with their current graphics.
Billion Dollar Graphics offers how-to books, innovative training workshops, ready-to-use graphics, consulting, and graphic design services (through 24 Hour Company) to guarantee that you can use visuals to increase your success rate.
More than Satisfaction is Guaranteed
As always, Mike and his team move past customer satisfaction to customer enthusiasm. We want you to be another champion for what you learn with Billion Dollar Graphics. We want you to tell everyone you know of your positive experience and share the value of your newly acquired skills. The only way for Billion Dollar Graphics to achieve that goal is to deliver solutions that exceed your expectations.