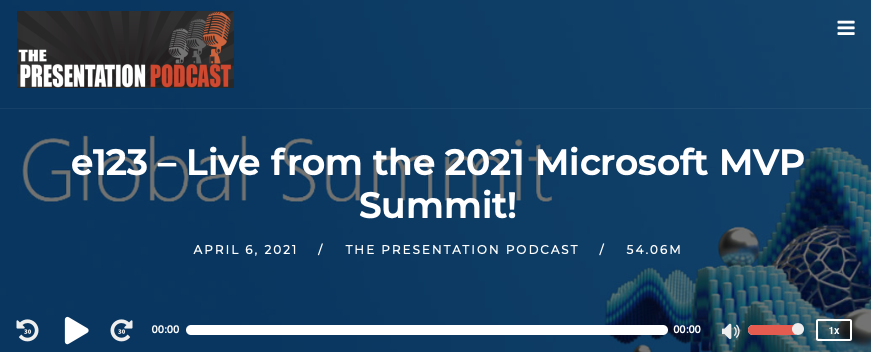 Each year, Microsoft holds an MVP Summit in March. They invite their most valuable professionals who lead the industry in their knowledge of Microsoft's products. Mike Parkinson is one of 36 PowerPoint MVPs in the world to attend this conference. During which, Microsoft's software designers demonstrated PowerPoint's latest updates—not available to the public yet. Then the MVPs met with developers to discuss features PowerPoint users want to make their jobs easier.
After the conference, The Presentation Podcast, hosted by fellow MVPs Tory Chollar, Sandra Johnson and Nolan Haims, talked with Mike and other MVPs about the summit. They discussed the future of presentations and all things PowerPoint.
Check out their podcast to learn what is next for PowerPoint and the presentation industry.