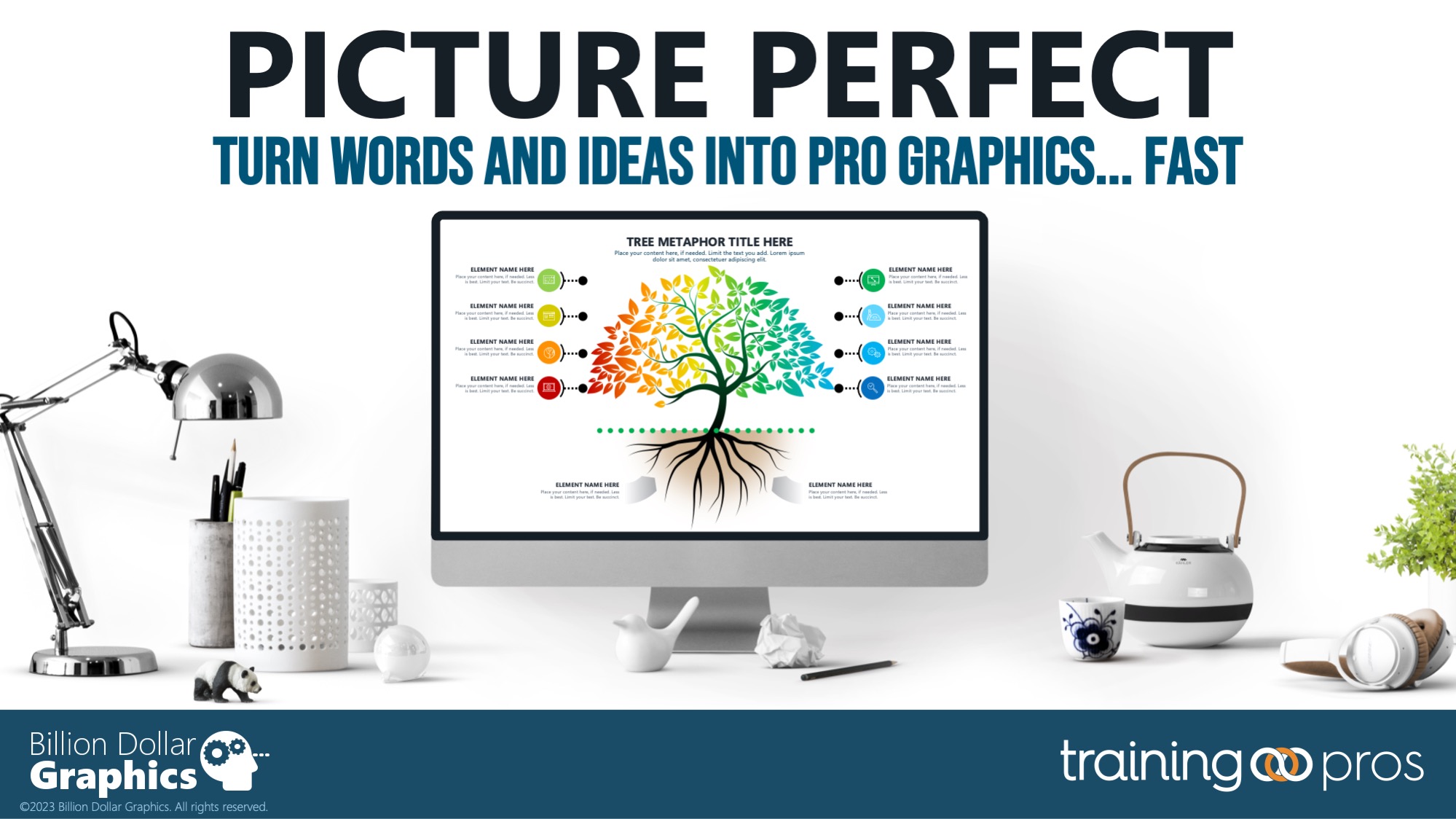 Picture Perfect! How to Quickly Turn Ideas into Graphics
April 27, 2023
9:00 AM PDT • 12:00 PM EDT
Other time zones show here. 
On April 27, Mike Parkinson is giving a free graphics webinar through Training Pros, serving the training, eLearning, L&D, and technical writing communities for over 20 years.
During this session, you will learn to quickly and easily turn your words, data, and ideas into clear, compelling, professional graphics. No design skills are needed!
Specifically, you will discover the following:
Three easy steps to simplifying turning even the most complex content into powerful graphics
The latest techniques, tools, and trends for creating graphics
Don't miss this innovative, high-energy webinar and learn invaluable skills from an internationally recognized communication and presentation expert. Then start turning your words and ideas into picture-perfect graphics fast!