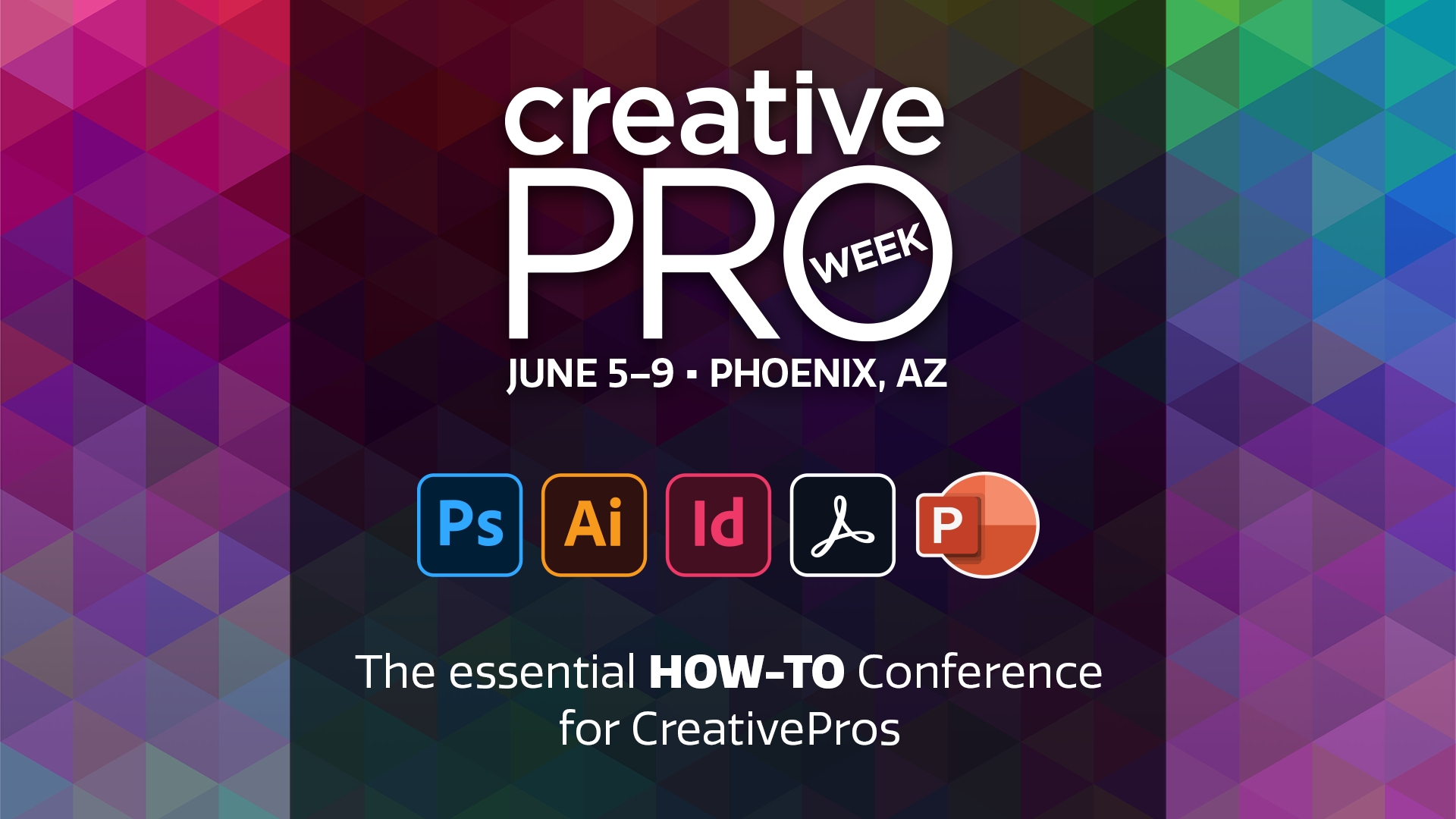 Mike Parkinson is excited to speak again at CreativePro Week. It is the essential HOW-TO conference for anyone that uses InDesign, Photoshop, Illustrator, Acrobat, or PowerPoint. Over the course of five jam-packed days, you'll learn the latest and most-relevant techniques, tricks, and best practices to raise your skill set to the next level.
Our industry is changing faster than ever, and new products and techniques emerge every day. CreativePro Week helps keep you ahead of the curve and ensures you continue your professional development.
In addition to 75+ mind-blowing sessions, you'll also enjoy one full year of on-demand access to the recordings of sessions for the days you register. Be sure to sign up for Mike's two energetic and engaging sessions:
Incredible Infographics
Thursday, June 08 • 11:15 am–12:15 pm (UTC-7)
Learn to go beyond pretty pictures, and focus on goals, messaging, content, and story to engage your audience instantly.
Victory with Vectors in PowerPoint
Friday, June 09 • 11:15 am–12:15 pm (UTC-7)
Learn about the power and awesomeness of vector graphics in PowerPoint. Use simple vector elements to make professional PowerPoint slides and graphics in minutes.
Join Mike and 30+ other industry-leading experts at CreativePro Week 2023, June 5–9 in Phoenix, AZ (or online).
Learn more and register now at CreativeProWeek.com. Get $100 off a multi-day pass with code CPNJOINUS.