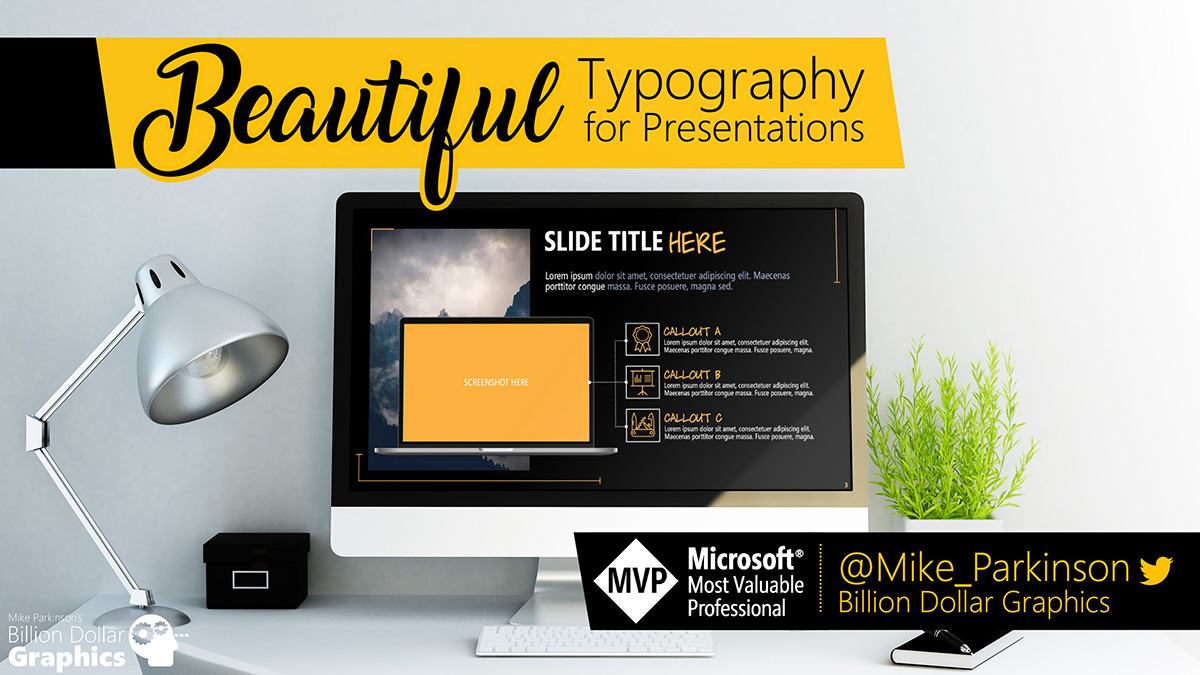 WHAT
Beautiful Typography for Presentations
A font can make or break your presentation. Legibility and professionalism are critical. During this webinar, Mike Parkinson shares the latest font trends and how you can make amazing slides with simple typography tips and tricks. Learn to make eight designs using easy and clever techniques. Use what you learn immediately to make your job easier. Do not miss this insightful and valuable session.
WHEN
April 5, 2023
12 PM PST • 3 PM EST
Other time zones shown here.
Hosted by the Training Magazine Network.
Register today for Mike Parkinson's free
Beautiful Typography for Presentations webinar.