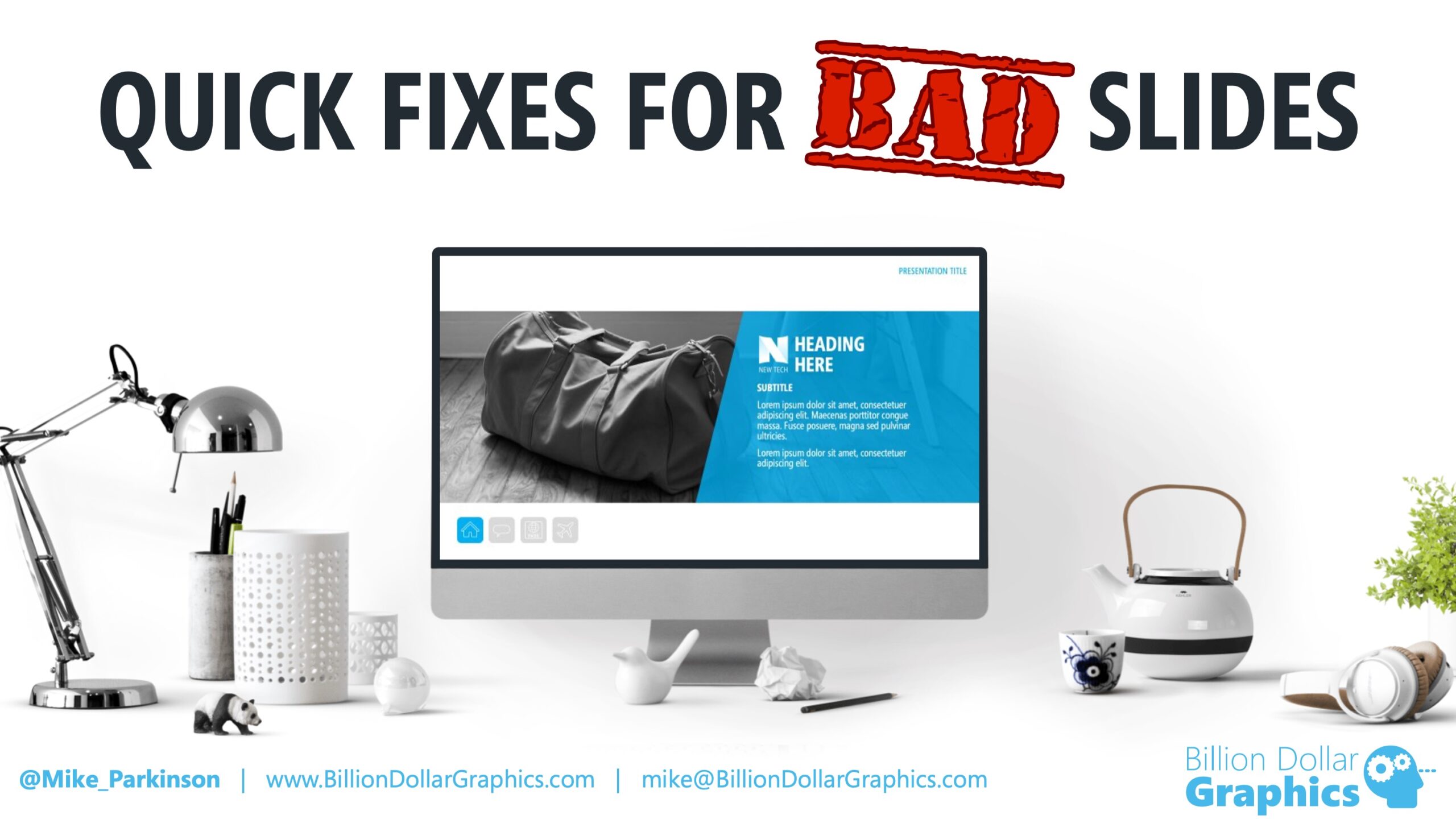 February 2, 2022
3:00 pm EST • 12:00 pm PST
Other time zones shown here.
During this free webinar, Mike will teach you how to turn unprofessional slides into professional designs quickly. Transform those boring, "been-there-done-that" presentations into something  of which you are proud by using these simple, yet effective solutions. Make your job easier. Be the hero. Attend this session to see how to do it.
Learn to do speedy slide makeovers
Fix even the ugliest presentations in minutes
Make your PowerPoint content more professional and compelling
Use these tools and techniques immediately
Go to the Training Magazine Network's webpage to register today for Mike's free webinar.
________
Have Mike speak at your next event. Email [email protected] to schedule one of Mike's popular sessions for your organization.