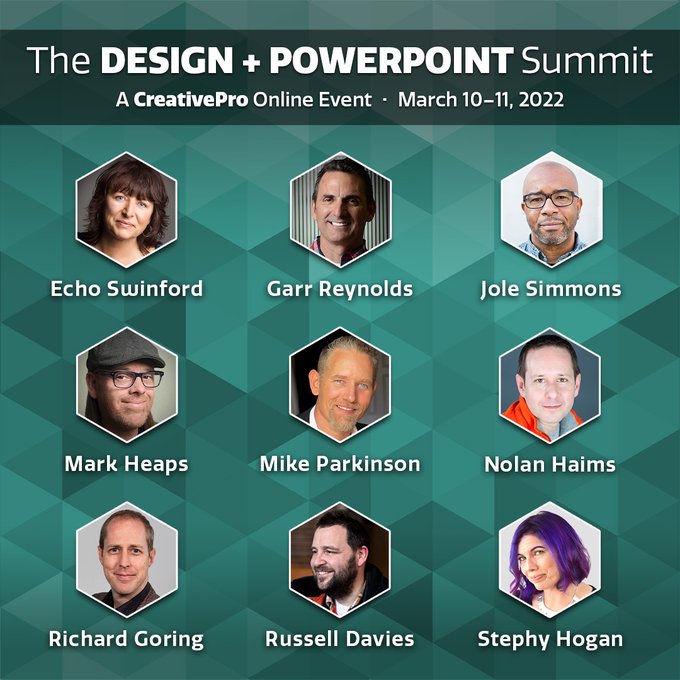 Learn to create successful slides—from the comfort of your computer—during the CreativePro Design + PowerPoint Summit. Held March 10–11, 2022, this essential HOW-TO event will help you build memorable slide decks and engaging interactive experiences and presentation graphics.
Register today and get $100 off with code CPNMIKE. 
Mike Parkinson is excited to deliver two webinars for the summit:
From Story to Slides will give you a start-to-finish approach to quickly create amazing presentations.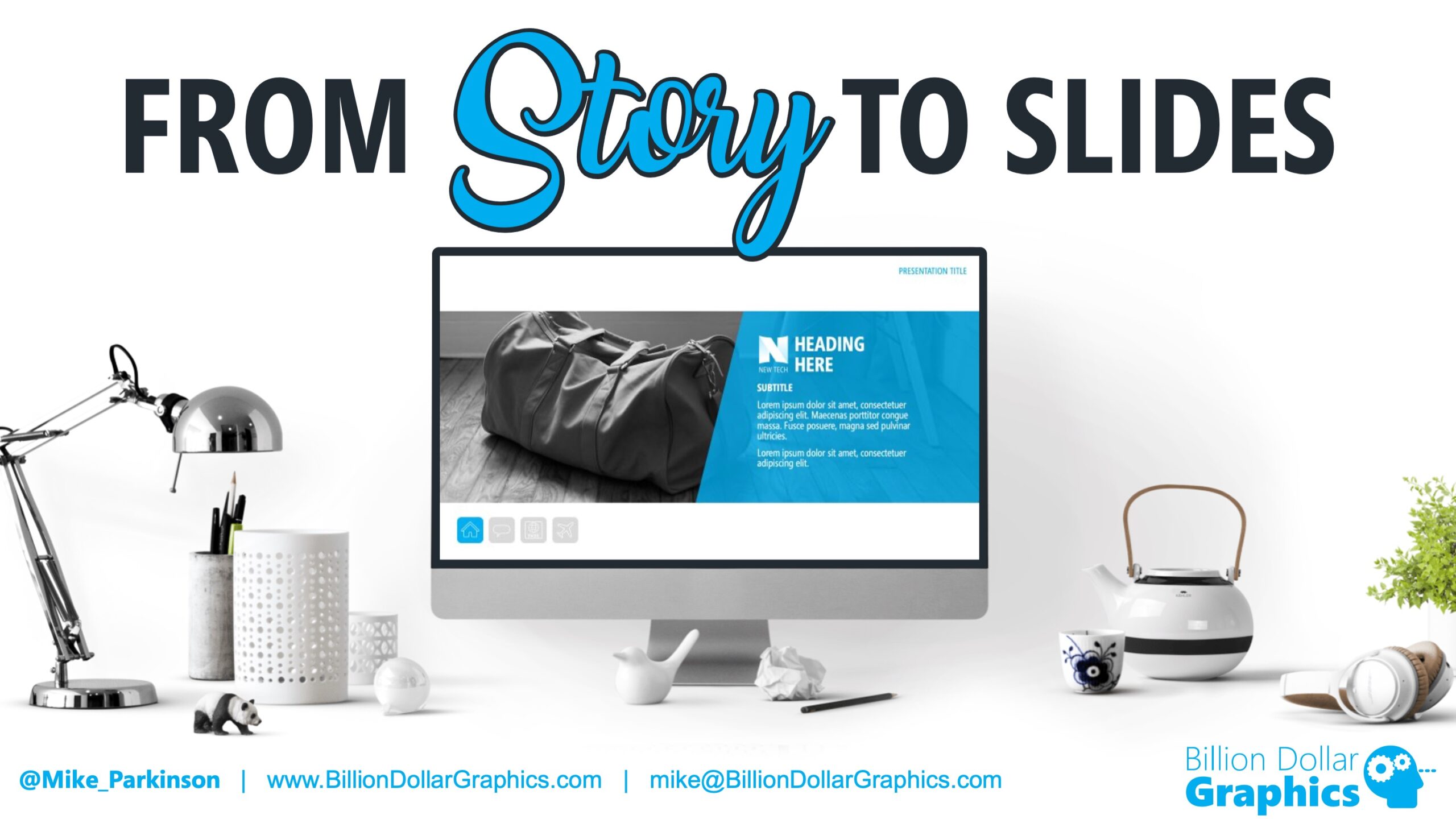 From Bullets and Data to Design … Fast! will teach you a proven process to quickly develop infographics that tell memorable stories.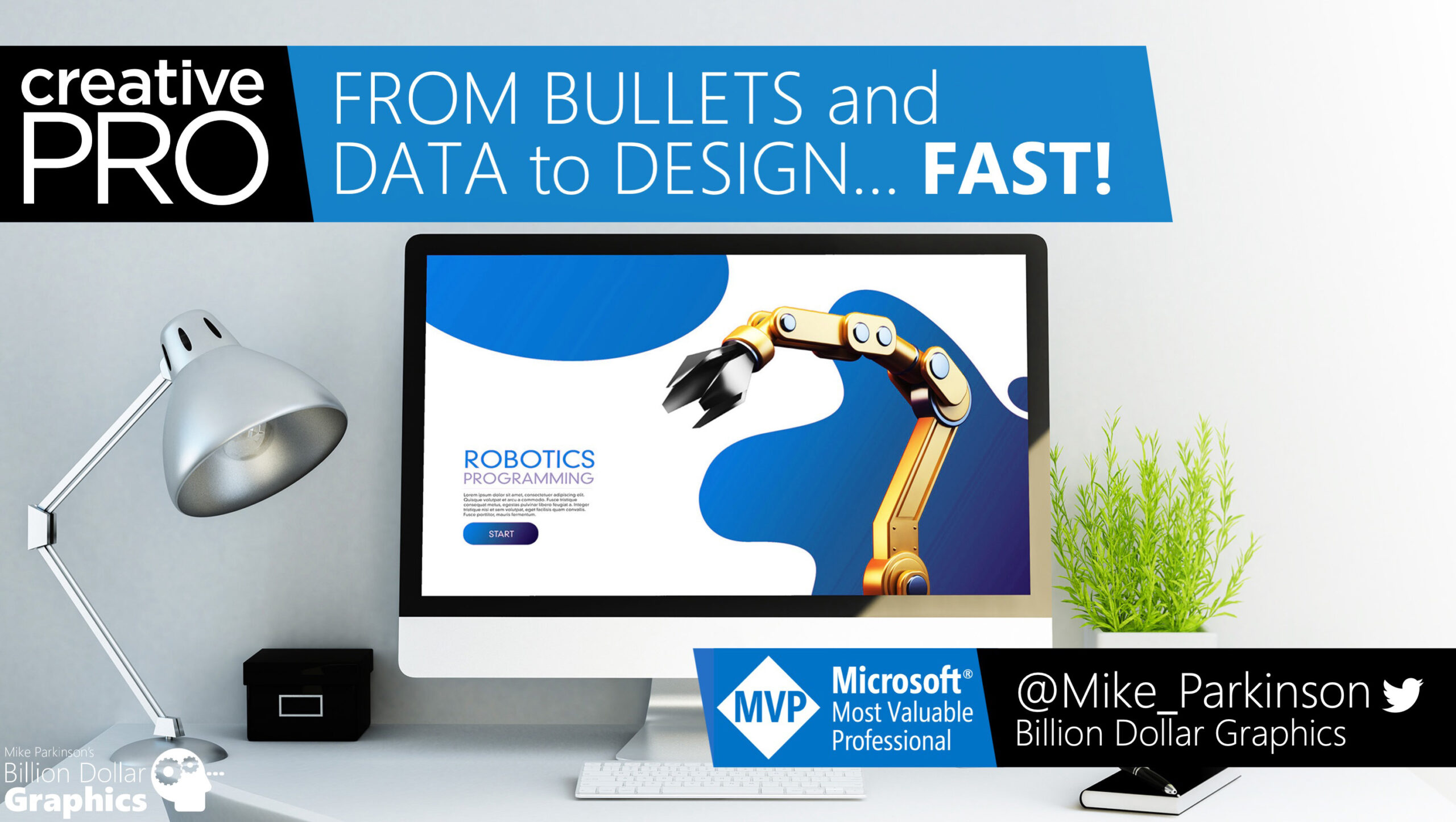 Mike is presenting with a stellar team of experts. They are some of the top names in the presentation design industry. You will learn best practices for templates, accessibility, DEI in presentation design, data visualization, and much more.
Go to the CreativePro website for their full list of speakers and two-day agenda. Plus, use the code CPNMIKE to get $100 off your registration.