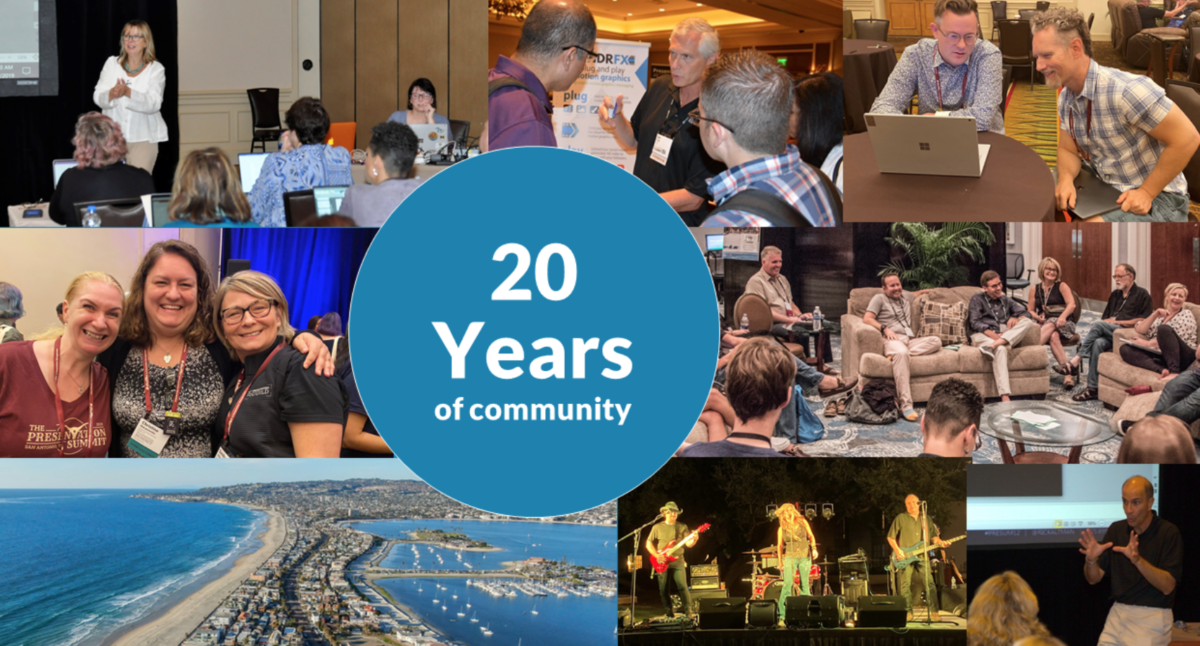 Become a better presenter AND qualify for prizes to better your presentation game.
To qualify, register and pay for the Presentation Summit between now and May 31—either as a Roomie or a Zoomie (i.e., in-person or virtual attendee).
The first 100 Zoomies get our Build-a-Graphic add-in for free for six months. This gift is a $45 value for signing up for the conference.
The first 100 Roomies receive MS PowerPoint MVP and presentation expert, Nolan Haims' The Better Deck Deck in one of these versions: print, PDF or PowerPoint source files (up to a $45 value).
But wait, there's more!
All registrants could win a full conference passport, a PressIT Wireless Presentation System by Panasonic, or a HUGE gift basket with one-year memberships to Training Magazine Network and The Presentation Guild, a Logitech Spotlight Remote, best-selling books from Presentation Summit authors, and more.
The Presentation Summit will take place in beautiful San Diego, CA, from October 9–12, 2022. Conference host Rick Altman is hosting an event that is equal parts fun and inspiring. Network with presenters from across the world as you gain new presenting skills. Learn from the best in our industry.
Check out the Summit's 2022 agenda that includes inspiring speakers and presentation thought leaders. 
Register by the end of May to experience the Presentation Summit (in person or virtually). You could win a free conference by booking early. Plus, you'll have a chance for free resources and amazing prizes. 
Learn more today! Go to the Presentation Summit's website and register in the next two weeks to qualify.