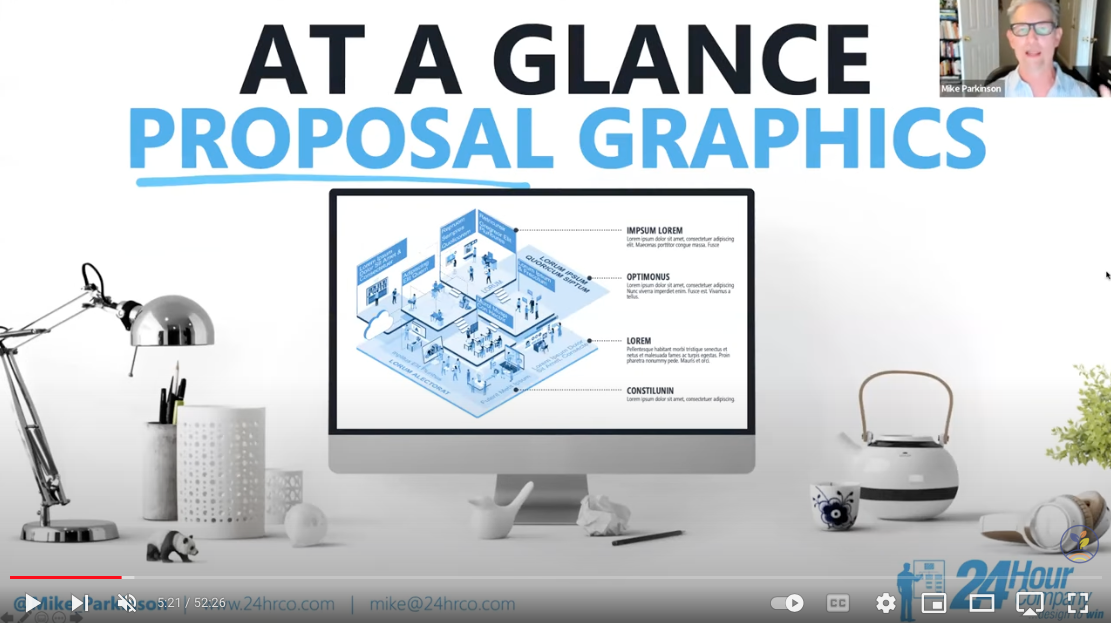 We live in an at-glance society. We see proof everywhere we look social media, advertising, books, television, email, in signs, software, and websites. Evaluators and decision-makers no longer expect information to be succinct and clear—they REQUIRE it. If we fail to embrace at-glance communication, we will lose more.
Watch Mike Parkinson's innovative, high-energy webinar to learn about the latest trends and how to turn words and data into winning bid and proposal graphics.
Angie Wolfe, Founder, Proposal Manager, and Master Trainer with Ideas at Dawn hosts Mike, Principal for 24 Hour Company and Owner of Billion Dollar Graphics, for some fun as they talk about at-glance proposal graphics.