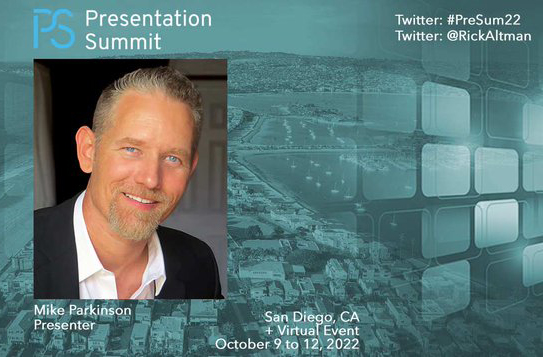 In a conversation with Geetesh Baja of Indezine.com, Mike talks about his company's sponsorship of the upcoming Presentation Summit 2022, being held on location in San Diego, CA, and virtually this year from October 9 to 12, 2022.
Geetesh: Mike, tell us more about your Build-a-Graphic product, and what brings you to the Presentation Summit in San Diego this year?.
Mike: I would never miss a Presentation Summit. It is an amazing opportunity to learn from experts and network with fellow presentation geeks. I'm also excited to share Build-a-Graphic with conference participants. This is the first time we are exhibiting with Build-a-Graphic, and what better conference to demo the tool?
_______________________
Want to learn more? Go Indezine.com to read the rest of Mike's interview.
Indezine.com is the official media partner for the Presentation Summit.