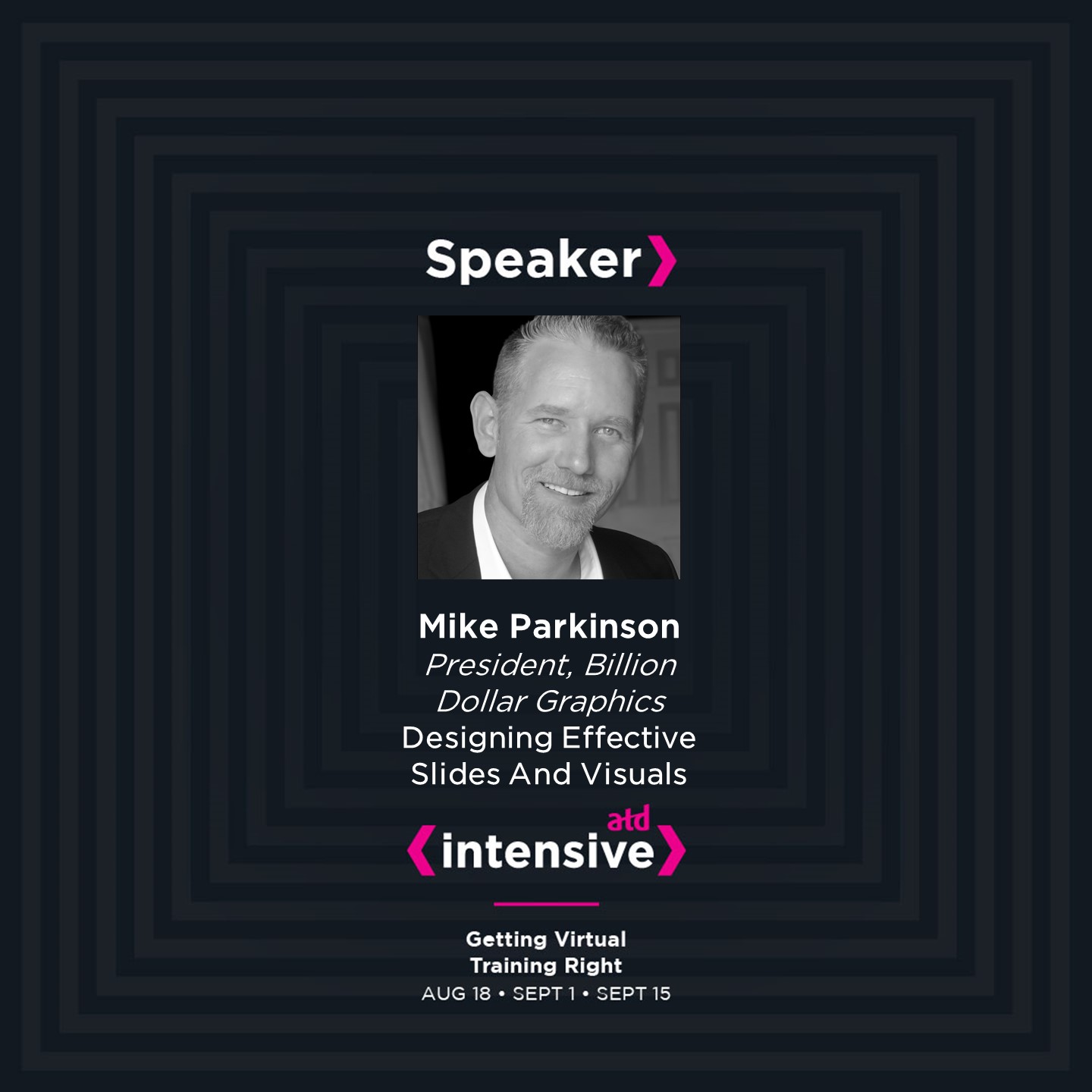 Join Mike Parkinson and the top L&D experts as they help you rebuild and revamp your virtual training program into a successful and impactful virtual experience your learners (and stakeholders) will love. The Association for Talent Development (ATD) created this new conference to meet the evolving needs of the learning and development community. Check out the agenda on the ATD website.
ATD designed the Messy Learning Labs to give you space for critical thinking, curiosity and experimentation. During these sessions, you'll have an opportunity to join a themed breakout space based on what you need:
Discussion: Connect with peers through meaningful or light conversations. You choose.
Work Together: Socialize with others while you work on your design solutions. Ask questions and share ideas to level up your virtual training.
Practice: Here you'll find a safe space to test out training delivery skills and ideas with peer support.  Get real-time feedback so when Intensive ends, you're ready to put your plan into action.
Share Feedback: Share what you are working on and get support, ideas, and suggestions from your peers.
Focus on Deep Work: Need an accountability buddy? Get your independent work done, motivated by the presence of others.  This is a great opportunity to spend some heads-down time on your project.
Save $100 off the full conference with INTENSIVESAVE100. If you only want to attend an individual program day, you can save $25 with INTENSIVESAVE25.
Register today for this new learning experience on the ATD website.