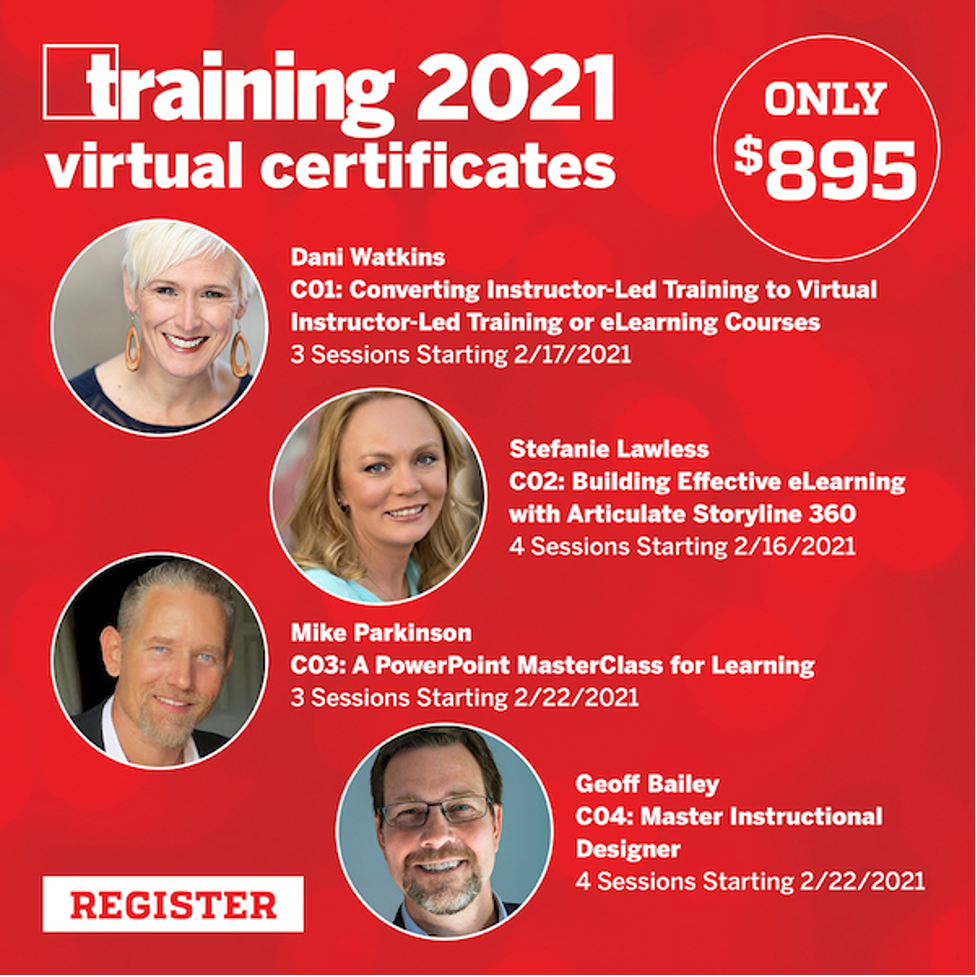 Training 2021 is bringing four of its Certificate Programs to you in a virtual format. Upskill your training with one of our live and online courses in February 2021. Learn more about these courses here. Need to pay with 2021 budgets? No problem, register now to reserve you seat and pay in the new year. For the first time ever, get a $50 discount on the Certificate Programs. Use promo code PARK when you register.
And, join us for the Training 2021 Virtual Conference (February 8–11, 2021). Each day you'll hear from featured keynotes who know Training matters! During the virtual week, you'll also explore themes of Training Essentials, Training Leadership, Training Solutions, and more.
Download the brochure and register now for only $495. Enter code TSPK to save $100 off the Training 2021 Virtual conference fee!