With the introduction of PowerPoint's Zoom feature expect to see more contextualized content in presentations. At its core, contextualized content is a storytelling architecture used to increase understanding, recollection, and adoption.
In 2009, Prezi launched software that made it easy to create presentations with contextualized content. Using this software, presentation authors can construct narratives that connect the big picture to supporting content. The ubiquitous PowerPoint has done the same with Zoom in Office 365. As the new PowerPoint is adopted and the Zoom feature becomes widespread, we will see a slow and steady increase of content that details and supports the larger themes in presentations.
This new technology for presentations has been accompanied by many more innovative machinery produced that makes the whole public speaking process easier. Such technology includes the best book scanners to allow content from a book to be digitized to ensure you don't have to read from it for the audience. Presentations no longer need to be considered as tedious and scary.
The following simplified diagram illustrates the concept of contextualized content. This approach shows how the supporting content (supporting slides) corresponds to the overall solution and message (big picture).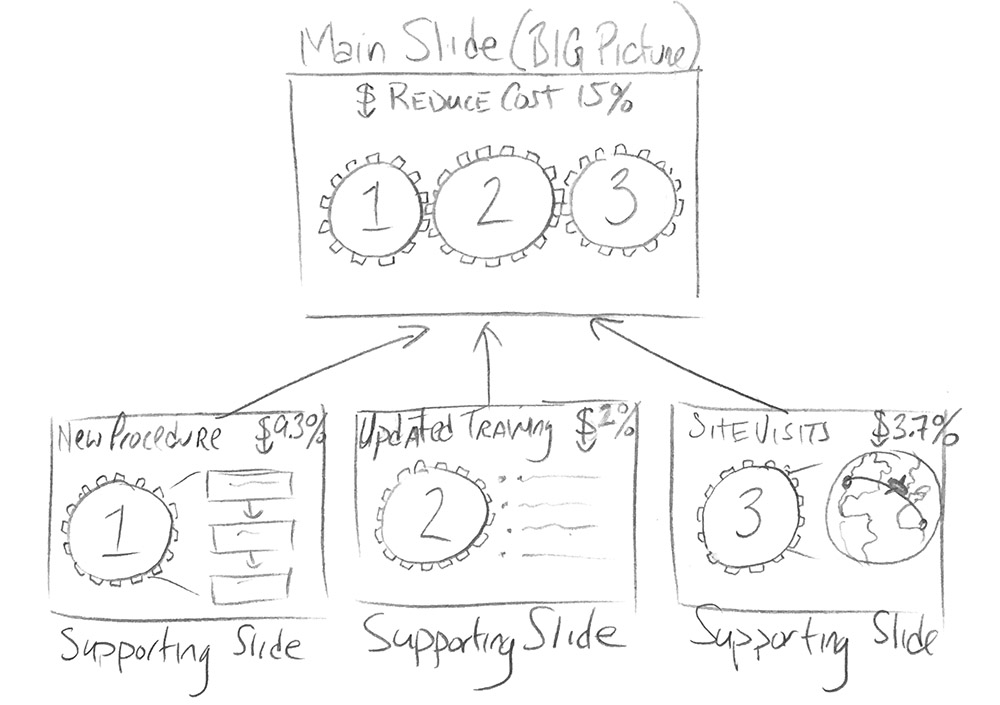 Our job as presentation professionals is to connect the dots for our audience so they don't have to work hard to interpret our message. We want them to quickly understand how our ideas and solutions support the bigger picture. Prezi and now PowerPoint are making this task easier by empowering everyone with simple to use features. It is a logical progression that presenters will employ more contextualized content as the tools and our industry mature.
---
This post is part of a series that bloggers in the presentation space are writing on modern design. You can find the others in this series at http://www.ellenfinkelstein.com/pptblog/10-tips-for-modern-design-in-2017/.