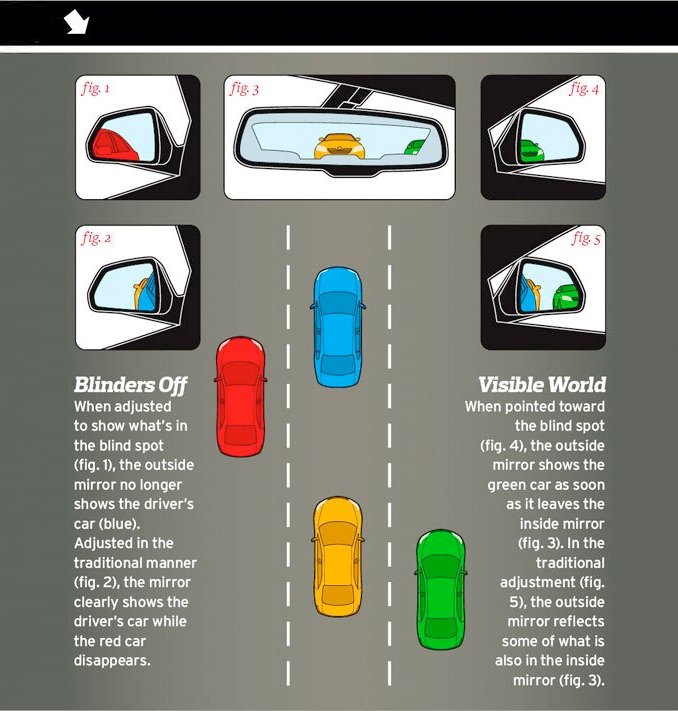 Drive safe. Learn how to eliminate blind spots with this handy infographic coupled with the following instructions I found this on Quora…
Left mirror: while your head is touching the left window adjust your left mirror, so you just don't see the side of the car Fig. 1.
Right mirror: move your head to the middle of the car and do the same with the right mirror Fig. 4.
Thank you for sharing, Andre!