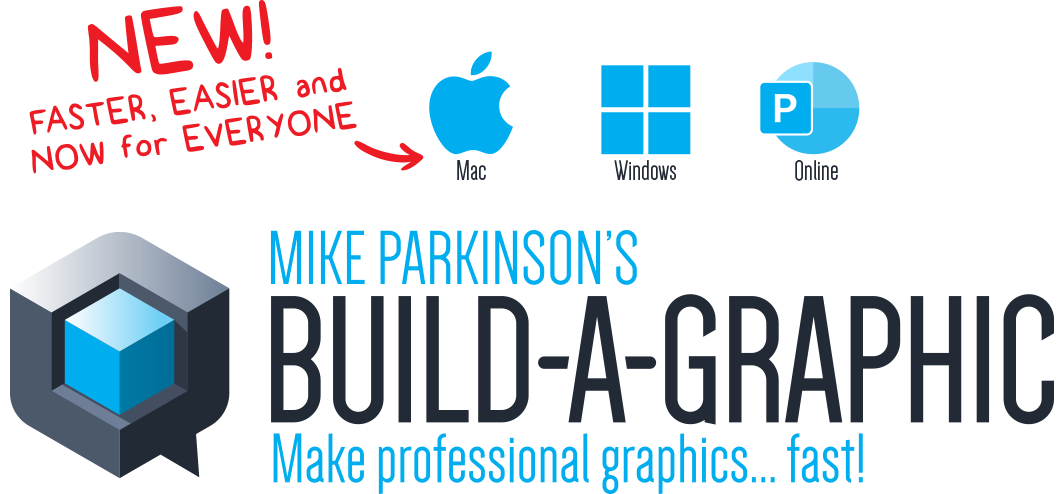 The NEW Build-a-Graphic add-in is here! It now works on Mac, Windows, and PowerPoint Online. This Build-a-Graphic version is faster, much easier to install and use, and IT friendly.
Try it now for free. Search through our database of graphics to see how Build-a-Graphic can help you (to chunk text and edit graphics you'll need to purchase the add-in).
For only $199/year, Build-a-Graphic gives you the tools to succeed:
10,000+ Professional PowerPoint graphics and elements
All graphics are 100% editable in PowerPoint
Lowest file sizes
Export graphics into Google Slides Illustrator and almost any software
Chunk your text with one click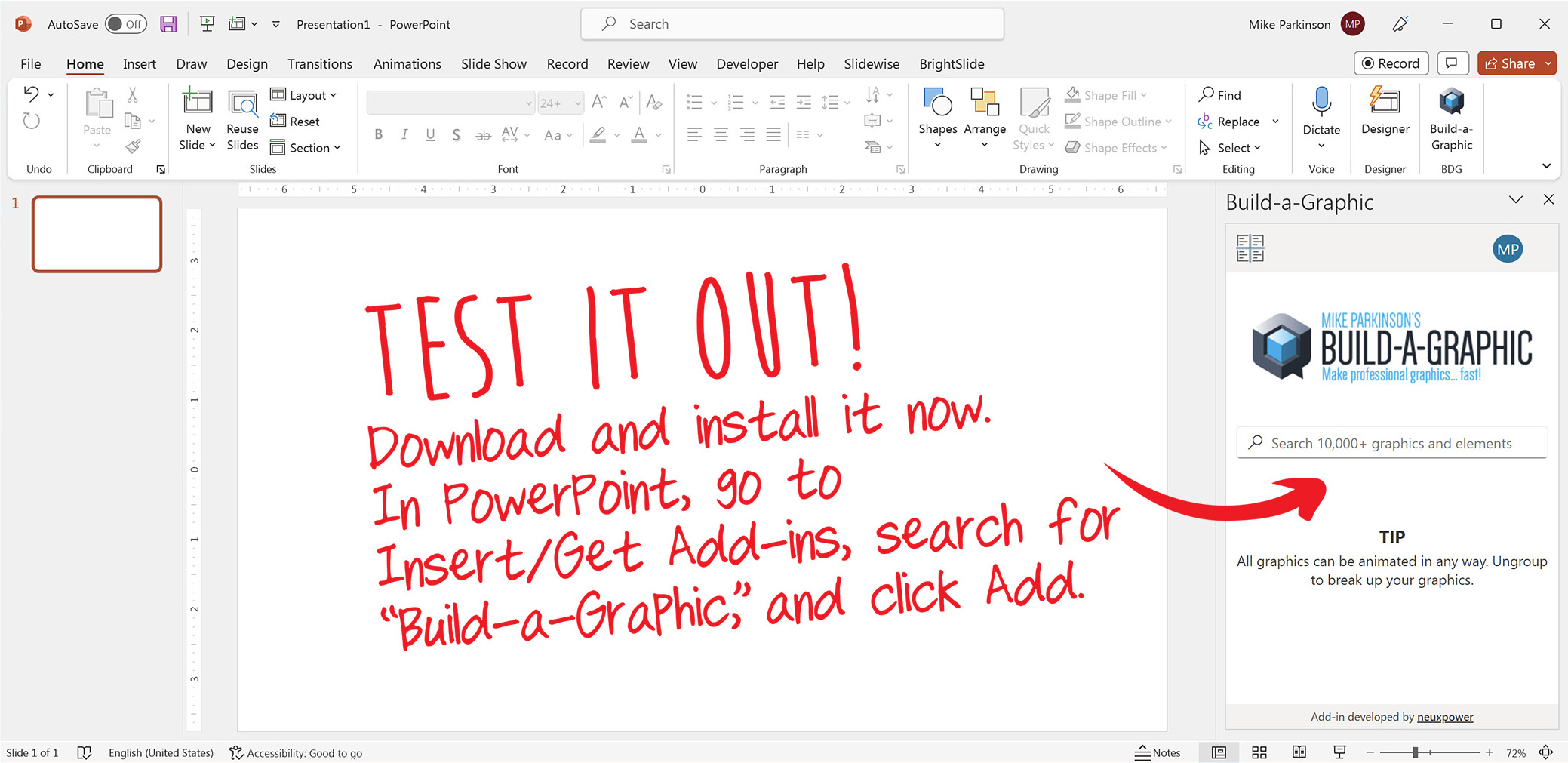 Download Build-a-Graphic from the Office Store or download from within PowerPoint:
1. In PowerPoint, go to the Insert tab and select Get Add-ins.
2. Go to the Store tab and search for Build-a-Graphic.
3. Select Build-a-Graphic and choose Add.