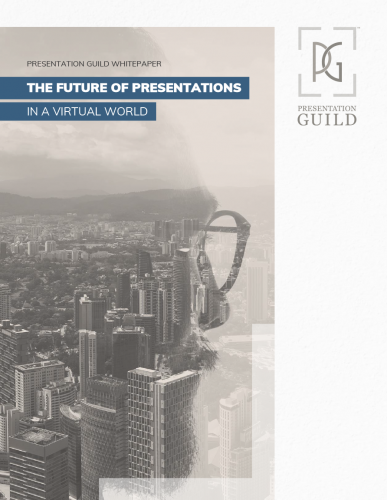 "The world of work has changed. We wanted to hear from people who are at the forefront of presentations—design, speaking, technology—to talk about what's next, and how communicators can prepare," said Sandy Johnson, former President of the Presentation Guild and white paper contributor. "This project fits within the core purpose of the Guild: providing resources and a community for professionals who design and deliver presentations."
The group met in May to talk about how the pandemic and virtual working have changed presenting and accelerated recent virtual presentation trends. Beyond discussing what's next, they shared insight on how presenters can develop skills to prepare for these evolving priorities. The result is a trove of tips and techniques that can immediately improve your presentation performance.
Read more about the whitepaper on the Guild's blog.