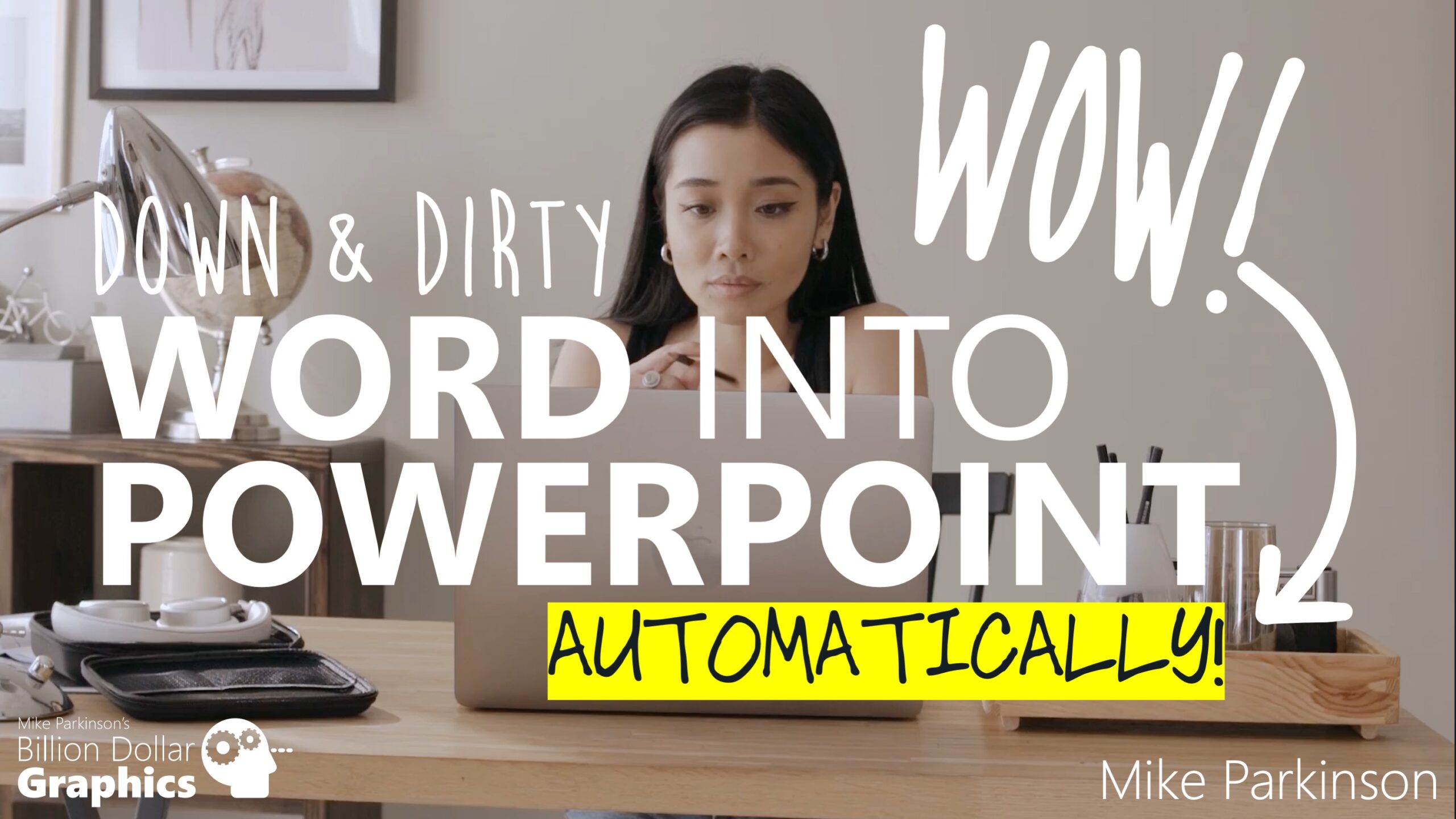 Go from a Word document to a complete PowerPoint deck in minutes!
Mike Parkinson shows you how in his latest tutorial on our Billion Dollar Graphics YouTube channel.
At the CreativePro conference, Mike left attendees with a  valuable design tip. He demonstrated how to generate a PowerPoint presentation from a Word document in less than three minutes.
Often presenters create an outline of their presentation in Microsoft Word. After they're finished drafting an outline, they may copy and paste the text onto each slide in PowerPoint, not knowing there is an easier way. In this video, Mike not only imports text into PowerPoint but generates a slide layout for a presentation at the same time. He uses features built into both applications to do so.