Make Clear, Compelling Graphics, Presentations, and Documents … Fast!

If you need your next training event, presentation, proposal, sales or marketing effort, or seminar to be a successful, then you want clear, communicative, compelling graphics. Graphics quickly educate and motivate while communicating volumes about all things connected (e.g., you, your organization, and your product or service). Powerful visuals improve understanding, recollection, persuasion, and increase the likelihood that your audience will adopt that which is presented.
You have to quickly connect the dots for your audience. Visuals are proven to succeed better than words alone. But how do you do it? How do you turn your words and ideas into a winning graphic? How do you make the right graphic for the right job?
The graphics training course shows you how to quickly turn your words and ideas into powerful, persuasive graphics that are guaranteed to succeed. The course is customized for your unique goals and challenges. The techniques learned are taught at government agencies, educational institutions, and businesses. Educators, sales/marketing professionals, and designers and technical experts learn to communicate complex concepts and solutions visually. No design skill is needed.
You and your organization have great ideas. A lot of effort is put into presentations, proposals, training, briefings, and marketing materials. Stop wasting that money and time using bad visuals. Your message and content must be clear and compelling because the confused mind says no. The good news is that there is an easy-to-learn graphics process that will help you increase your success.
The course is specifically made to help you achieve your goals. The process was born from over 20 years of real-world experience helping other highly successful organizations achieve their goals.
Don't lose anymore of your energy, money, and time over-explaining your ideas, getting negative feedback, or failing to hit your goals. Help your audience better absorb your solutions, concepts, data, processes, and ideas. Influence and motivate your audience to take action. Leave no doubt that you offer the best solution. Get the training now.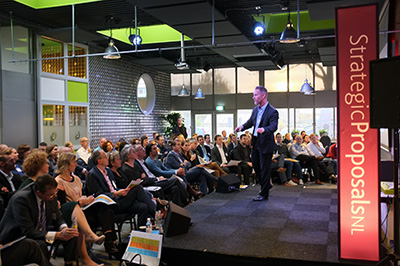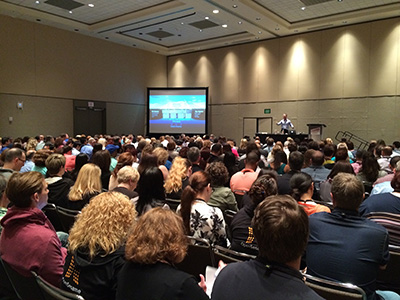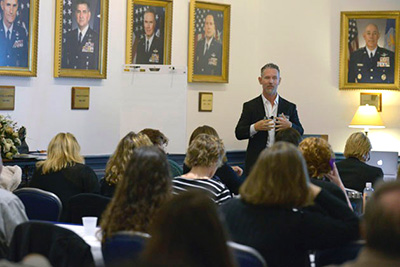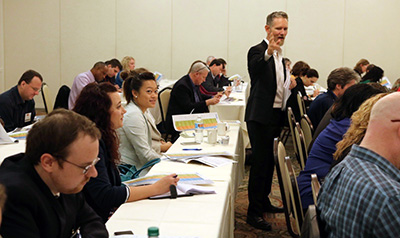 Option 1: One-on-one Training (Collocated or Virtual)
First, we will review your current needs, processes, and goals. Then we share best practices, tips, tricks, and secrets that will get you your desired results. Next, we will apply what you learned to real-world business graphic situations (such as proposal development or presentation design) so that if you have any questions, you can get the answers immediately. We will tailor the training to meet your needs. If you identify a specific step or challenge as a hurdle, we will focus on that.
Option 2: Group Training (Collocated or Virtual)
This class uses real-world challenges to educate you and your colleagues to conceptualize clear, communicative, compelling graphics. First, we will review your company's current needs, processes, and goals. We will tailor the training to share best practices, tips, tricks, and secrets that solve you and your group's challenges and achieve the company's goals.
Who?
The course is for business, sales/marketing, and design professionals as well as technical experts that need to communicate complex concepts and solutions visually.
All training is performed by Mike Parkinson. Mike Parkinson has spearheaded multi-billion dollar projects and created thousands of graphics resulting in billions of dollars in increased revenue for his clients. He is often requested to speak at national conferences, large and small companies, and graphic industry events. Mike is a frequent contributor of visual communication articles for magazines, newsletters, and a variety of professional websites. (Learn more.)
Where and When?
Most training is conducted at your facility with schedules arranged to fit your needs. Conducting training at your facility ensures that real-world, day-to-day challenges are in the same building and can be seen, reviewed, and solved. Virtual training is also available for remote attendees and teams.
Takeaways
Takeaways will vary from session to session based upon the needs of those requesting training. Takeaways include but are not limited to the following:
Increase your sales or win rate by 43% (based upon independent research on visual communication)
Make any complex idea easy to understand
Increase audience retention rates
Influence and motivate your audience
Turn ideas and text into graphics
Visualize and better communicate your solutions
Make professional graphics that are clear, communicative, and compelling
Know what imagery, colors, fonts, and style to use (and why)
Master Quality Control (stop making errors that cost you money, time, and credibility
Get amazing software tips and tricks
Eliminate reoccurring challenges … permanently
Know where to go to find the right imagery at the right price
Get graphics right the first time
Accurately schedule support
Estimate level of effort and staffing needs
Learn how proposals, training, presentations, marketing slicks, brochures, and any other materials write themselves with effective visualization
The curriculum varies from session to session based upon the needs of those requesting training. The following is an overview of our process and all topics (topics are addressed based upon need and the length of the session):
Part 1: Review your current needs, processes, and goals. A questionnaire, phone interview, or question and answer session provides the necessary feedback to the tailor the training.
Part 2: Tailor the training to provide specific best practices, tips, tricks, and secrets that will get you your desired results. The following is a list of optional topics:
a) Graphics 101 (a basic understanding of visual communication):
Why graphics matter
How to estimate level of effort, support, and schedule projects
Styles
Vector vs. raster
Color theory
Fonts
Icons and symbols
Resolution and dimensions
Templates
Legibility
Legends
Telling a story
Animations (when applicable)
Copyright and rights-of-use law
Critique
b) Getting Graphics Right the First Time (save time and money by getting graphics correct on the first version):
Six Strategies:

Designers and teams
Storyboards
Leverage existing graphics
Evolve the concept (exercise)
Templates (exercise)
Customer focus
c) Conceptualization (how best to translate words and ideas into winning proposal graphics):
The Lifecycle of a Winning Graphic (overview and introduction)
Step 1: Know the P.A.Q.S.

The Primary Objective
The Audience
The Questions
The Subject Matter
P.A.Q.S. Questionnaire
Interactive Testing and Application

Step 2: Conceptualize

Four Methods
Design Techniques
Affecting Emotions
Interactive Testing and Application

Step 3: Render (business pictionary game used for groups only)

Problem Solving: Three Traps and Eight Rules
Interactive Testing and Application

Conclusion and Summary of Lessons Learned
Putting It All Together: Interactive Application
d) How to better use graphics software to get what you want (tips, tricks, techniques, and software secrets shared):
Adobe Photoshop
Adobe Illustrator
Microsoft PowerPoint
Part 3: Real-world application. We will evaluate, conceptualize, or render graphics for your day-to-day needs. Mike will also answer any outstanding questions and help solve any reoccurring challenges.
Free Books and Tools with Training
The Billion Dollar Graphic books and tools give you the information and resources needed to succeed. Literally, billions of dollars have been made using the graphics and techniques in these books. Any visual solution you need is within your grasp.
Leverage the experience of successful professionals who have profited from the secrets in Billion Dollar Graphics to succeed where others fail. Use what you learn in the course to to get more sales, save money, get your business materials right the first time, and go home early.
Pricing is available upon request. Simply contact us to get more information and an information packet (PDF) quickly emailed to you. Why wait? Do it now.